---
What Ever Happened to My Irish Grandfather?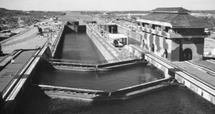 A long time mystery in this Irish-American family was what happened to grandfather. Dad harbored a gnawing feeling of abandonment. Mr Kelly was told he had been left with 'relatives' after the death of his mother and subsequently thrust into an orphanage at the young age of only 5. Then came one foster care home after another. Neither he nor his sister ever saw their father again. Mr. Kelly had numerous questions about the fate of his dad -- Did he die early in life and no one knew? Did he not care for them? Did he have a new life, marry again and have other children?

Answers came slowly but with profound success and amazing detail. The father had indeed left his children with a great uncle who as it turned out was too elderly to care for them, hence the placement in an orphanage. Dad had left to work on the Panama Canal, accounting for his absence in their lives, where he died twenty years after his last contact with his children. At the end of this project, not only did we have a complete picture of his career from elevator operator to security guard to pipe fitter on the canal, but also his military service -- with Teddy Roosevelt and the rough riders no less -- but also intimate details of his life of woes, bad health and injuries, love gone wrong, letters in his own handwriting and, in a heart stopping moment, a photo of his never before seen face. The timing and circumstances of his death were finally, sadly, identified. Most poignant was we discovered he didn't just leave his children. He had sent money to the homes to support them. At the time of his death in his pocket along with his dry cleaning tab, he had a packet pictures of the little girl and boy he left so many years before. No, he hadn't forgotten them.

---
---
Enslaved Family to Successful Entrepreneur in Two Generations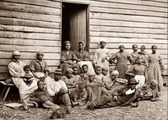 Searching for his roots, this client simply wanted to find out as much as possible about his African-American family in Tennessee. We were able to trace the family back to a woman born in 1795 in Virginia. His earliest known paternal ancestor was born in 1825, who with his wife, raised fifteen children on a backwater Tennessee farm. Still the family managed to buy a 200 acre farm from money he saved through hard work and wise investments. He passed it along to his many children who became successful entrepreneurs, authors, inventors, playwrights just two generations later.
---
---
An Italian Family's Stories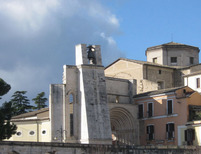 "I grew up hearing stories about my Italian family from my cousins. One was that my great grandmother died on the ship coming over. And the other was that my great grandfather had no family and was from another village way up north someplace in Italy, but we never knew the name of the town." How much was truth? They had no hopes of finding great grandfather since his surname was Americanized or had changed and hometown was unknown. The passenger list was very quickly found showing great grandmother's name on it with the sorrowful notation, "died at sea". A little more digging revealed that great grandfather whose origin was thought to be lost forever, was found after all. His World War I registration indicated he was indeed from north of the hometown known by the family, but 'way up north' turned out to be only about 9 miles -- the beautiful little Roman town of Sulmona. Maybe over rocky, muddy roads, it did seem way far away. A family legend confirmed and mystery solved!
---
Uniting Families Separated by Adoption

Adoptions from the early 1900s to most recent times are a particularly rewarding part of my practice. While success is never one hundred percent, it is usually possible to find find pieces of the puzzle and build a profile. For example, after working with a client in California to get her non-identifying information from the state in a closed adoption, within 4 hours, thanks to the magic of modern electronic databases, we had located her biological uncle. The family had indeed known about her and since mom had died an untimely death in an auto accident, they were thrilled to welcome her into the family.

Profiling is also an important tool in adoptions. ​One family's adoption secret was confirmed when a British marriage, birth record and passenger list was discovered. It turned out that the woman my client knew as her aunt was actually her half sister. Subsequent research in Britain yielded yet another half-sister who had been adopted out. The profile developed prior to finding her sis was spot on. She always wanted a sister and now she had two!

---
---
A New Identity for Maria
"When I look at the mirror objectively, not the way I've been taught to, I see African American in me." This is how one woman began the journey to discover her family truth. She had been raised as a Latino and no mention ever made of black heritage. Painstaking research revealed what she suspected. Her great grandparents had fair complexions and were sometimes listed as white and sometimes as black. I was able to track her family back as far as 1799 from Pennsylvania to Nova Scotia where her second great grandfather sought freedom and went on to a career working as a barber to the men seeking their fortunes in the California Gold Rush. Maria took some time to let it sink in and then announced to her co-workers -- as it turns out in the predominately black organization where she was employed -- 'Hey guys, turns out, I'm one of you!'
---
---
Early Kentucky Scout & The Journey of a Lifetime

She just wanted to join the DAR. Little did she know what a journey she was in for, not simply tedious documentation of this paperwork coordinated with that, but instead she came to know what we would have thought impossible -- to read her Revolutionary War ancestor's stories in his own words.. The treasures we found! It turns out that not only were we able to qualify her ancestor with a well documented paper trail, but even more unbelievably, I found a 24 page verbatim interview of her ancestor's memories recorded by the famous Reverend Shane of central Kentucky. This gave her unimaginable insight into her ancestor's character and experiences, as well as evidence to locate and then visit together remnants of the old iron furnace her ancestor guarded from the Indians. ​
---